I've tried out a lot of podcasts in the past year or so, and a lot of them are decidedly mediocre. These are the ones that have proven they're worth keeping in iTunes.
Diggnation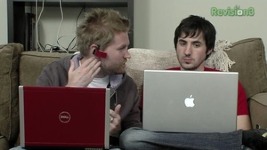 Diggnation is hosted by Digg founder Kevin Rose and Alex Albrecht, and covers some of the most popular stories from Digg. The two of them sit on a couch with their laptops and drink beer while discussing news stories. You definitely want to get the video version of this one. Posted weekly.
Totally Rad Show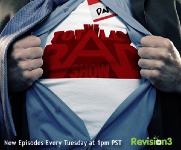 The Totally Rad Show is just that: rad. It's hosted by Alex Albrecht (of Diggnation) along with Dan Trachtenberg and Jeff Cannata. It's sort of a geek tour de force: they discuss movies, TV shows, comic books, and video games. It can be a little cheesy, but they're reviews and arguments are as entertaining as they are informative. Posted weekly.
Onion News Network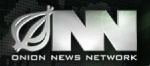 A video version of The Onion.
Onion Radio News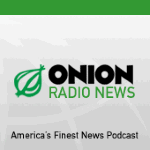 Daily radio news from The Onion - short and sweet.
This American Life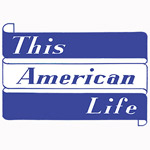 Hosted by Ira Glass, This American Life tells a variety of stories on Chicago's PRI. The radio show is posted weekly after airing on the radio.
Savage Love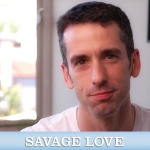 The weekly out-loud call-in version of Dan Savage's sex advice column. Dan's a funny guy to listen to, and it can be informative. I wouldn't listen to this one at work.
Macbreak Weekly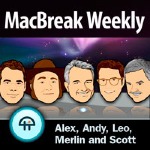 A weekly roundup of Mac news, hosted by This Week In Tech's Leo Laporte, Merlin Mann, Andy Ihnatko, and a rotating band of commentators. It's probably only about 50% Mac news and a lot funnier than you'd expect.
Mr. Deity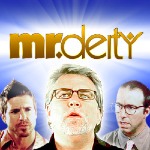 I wish this one was updated more often, because it's probably my favorite. God is a regular guy, the Devil is his ex-girlfriend, and Jesse (Jesus) keeps pushing for an insurance plan that covers crucifixion.
Abigail's X-Rated Teen Diary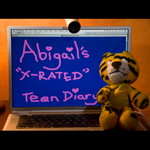 Abigail is a 13 year-old girl with Bloomberger syndrome, so she looks like a 35 year-old man, but she still hangs out with her BFF Madison and has a thing for her classmate Lance. Hilarious every time.
Midwest Teen Sex Show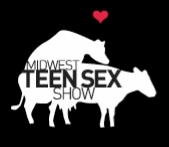 The Midwest Teen Sex Show offers sex advice to teens. I can't explain how funny this actually is, so I won't bother trying.