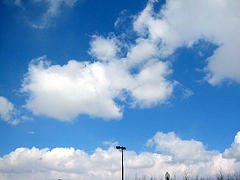 It occurred to me this afternoon that, as of this week (give or take), this apartment has had my longest running occupancy since I moved out of my parents' house three and a half years ago. I've gone through 6 different roommates and 9 rooms. Care for some history? I know I would!
2001 - 2002 Fall: Chris A, in Building 30 Winter: Matt P, on CSH Spring: Eric M (better known as Wanker), same room Summer: Bryan D, in a Colony townhouse
2002 - 2003 Fall, Winter: Werkt, in the CSH L Spring: Matt P, down the hall Summer: All by my one-sies, in the near-ghetto of Pittsburgh
2003 - 2004 Fall, Winter: Matt P, at the T on CSH Spring: Reynaldo, same room (after Matt went on co-op)
I've been in my current place in University Commons since this past summer, putting me at just over three RIT quarters, which just beats out last year's stay on floor. I kind of miss moving around and having new scenery and people all the time, but it really doesn't feel like I've been here this long. I got so used to moving that Fall quarter never really felt like it began; my routine was to move at the end of Summer quarter, so it felt like summer, despite the cold. Even now, I kind of feel like I'm just staying with these guys - for some reason, it's never really felt like "home." In the end, though, I will have spent more of my college career living here than anywhere else.
Also, it was beautiful out when I went to work this morning, and you need to take pictures of days like that when they happen.